My family spends a great deal of time traveling to Wisconsin Dells for mini vacations throughout the year. My parents own a vacation home there so lodging is always free. That means we can spend our funds on fun things to do with the kids and let me tell you, if you've never been to Wisconsin Dells there are tons of things to do there with kids. If you head to downtown Wisconsin Dells you'll see Ripley's Believe it or Not and Wizard Quest.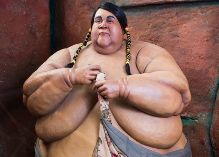 Discover the world's oddities at Ripley's Believe It or Not in the Wisconsin Dells. Featuring three floors with 11 amazing galleries, you will experience puzzling illusions as you examine the large eclectic collection of odd and interesting things you will never see anywhere else. Become an explorer and survive the curse of King Tut as you travel the dark cavernous tunnels of his Egyptian temple. Continue your exploration and unveil objects hidden throughout the museum and decide for yourself if you Believe it or Not!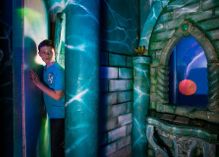 Wizard Quest is the cutting edge fusion of a story driven computer game and a 13,000 square foot magical wonderland. It is packed with secret passageways, physical obstacles, endearing illusions and over the top artistry.


Downton Dells Discovery Pass – Buy our Dells Downtown Discovery Pass online where you can save more than half off the admission of your second attraction!
http://usfamilycoupons.com/coupon.php?regionid=75&bid=12033&dealid=1965 @usfg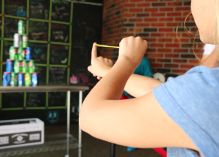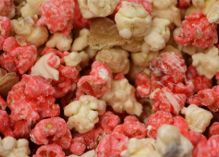 The following two tabs change content below.
Jennifer is a mom to 5 boys, 1 girl and 1 husband. Her kids range in age from 8-24 so things are always crazy with everything from school life, to autism and to college and beyond. She tries to bake, craft, travel and blog her way through all of the chaos and craziness that life, her kids and her husband throw her way.
Latest posts by Jennifer Wieland (see all)
---